TAKE A CLOSER LOOK
City-Insights is a mobile internet platform that's optimised for smartphones and tablets. It links with codes on signs and trails. Users share a unique multimedia experience about the place where they're standing.
We call it THE POWER OF HERE. It's changing how people see their world, one location at a time.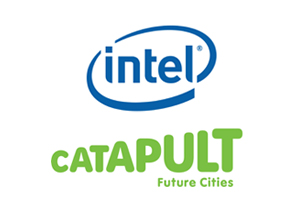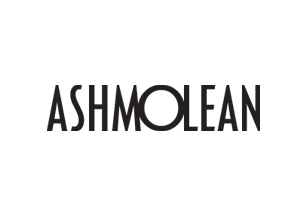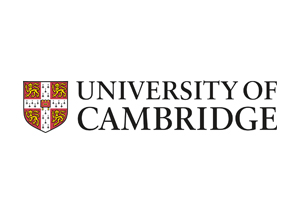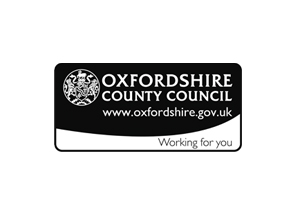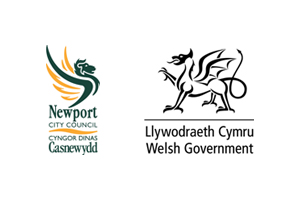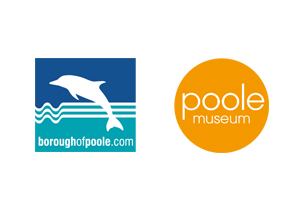 Back to top
What we do
City-Insights delivers your multimedia story to the palm of people's hand. It puts you right with your audience at every step, providing rich media, wayfinding, special offers, one-click contact numbers. All of them relevant to their specific location.
They could be standing in front of your exhibition, passing your construction site, visiting your attraction, enrolling at your campus or attending your clinic.
If you have a place to explain, share or promote... great stories to tell...and a smartphone-carrying audience to reach...City-Insights is for you.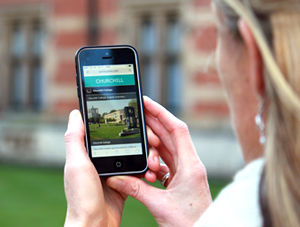 Back to top
Who we are -
The Founders
Sarah Mallock - 'Our sales team love the City-Insights platform because customers are so blown away by what it can do! No one's seen this before but everyone gets how it can work for their own communication.'
Tim Gardom - 'Some audiences just need information. Others want an experience, to start a conversation or get involved in your community. Our job is to understand your objectives and make sure our platform delivers them.'
Mike Gardom - 'The City-Insights platform is amazingly versatile, but we've worked hard with the developers to keep the interface simple. We're always adding functionality as our clients identify new things they want to do.'
Mark Woods - ''The Power of Here' is also about the signage, trails, maps and installations that grab your attention. My team creates a distinctive brand across the platform for each client.'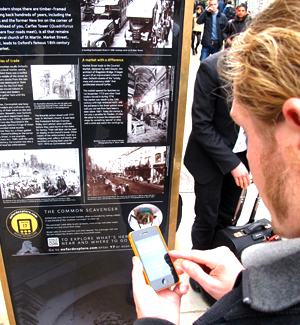 Back to top
WE HELPED...
...Oxford to get tourists to explore more of the city and discover the shops and attractions away from the High Street.
...Poole to create visitor trails that link the waterfront, the Old Town and displays in the Museum.
...Newport to develop pride and cohesion among diverse communities with very different histories.
...The Ashmolean Museum to create a multimedia guide for paying visitors to its temporary exhibition gallery.
...The University of Cambridge to set up a detailed online guide for 15,000 prospective students attending their annual Open Day.
...Intel to explore the new digital city.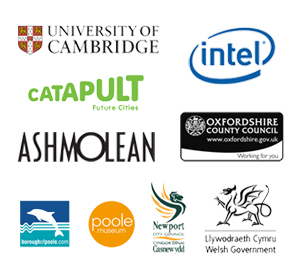 Back to top
Latest News
City-Insights is collaborating with ICRI (Intel Collaborative Research Institute) and the Future Cities Catapult, on a major new research project exploring the role of parks in the life of a digital city.
Our Platform will deliver environmental data, community stories and local heritage to vistors' smartphones around London's parks. In the next phase we'll be integrating our system with multiple sensors measuring light, noise, weather and air quality.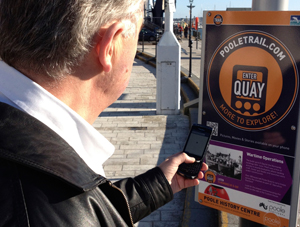 Back to top
What they said...
"There are so many compelling stories to tell and now we can make them accessible in the places where they happened." - Gordon Reid, City Centre Manager, Oxford
"We wanted a Museum on the Street - cultural access where you are and when you want it." - Michael Spender, Museum Manager, Poole
"We used the City-Insights platform because it offered the most flexible way to deliver information to our visitors. We can create new trails, edit content and link to our main website as we need." - Rachel Lister, Head of Student Recruitment and Information, Cambridge University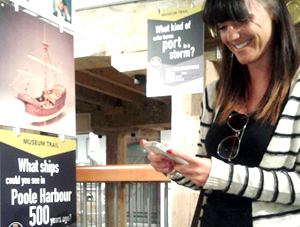 Back to top
TRY IT Out...
Please click on a QR code below to visit examples of City Insights or scan the code with your smart phone to see our mobile experience.