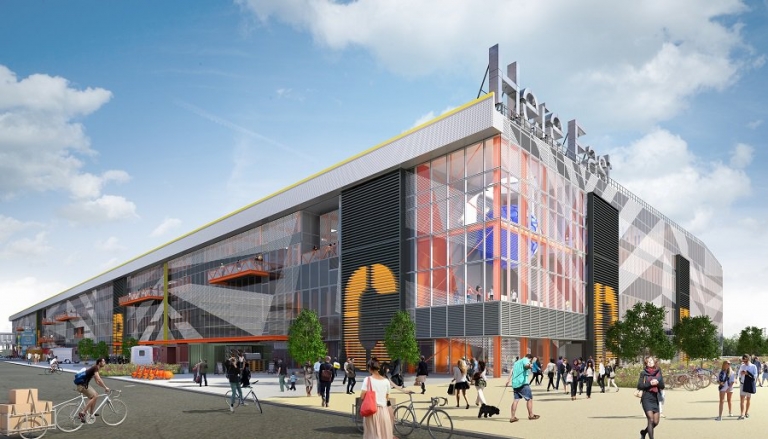 Hotbed of Creative Innovations
09/08/16
The time is coming once again to board the raft of collaboration and step out into the creative river that runs through Loughborough University in London for the Collaboration Project Module 2016.
Last year it was all about sense of place and community building in rapidly changing environments. We saw great projects looking at real-world problems and devising innovation approaches in response; from artist communities in Hackney to Punk culture in Camden, there was talk of emotional and sensory mapping, the economy of hours and the incorporation of environmental sensor data into on-the-street experiences, interactive technologies and more...
This year, with all the change in the air, we wanted to do something a little bit different. Though we can't give away too many details just yet, simply put we are thinking about bringing our latest blue sky thinking and some pretty grand challenges to the table.
Over the past year or so there has been a coming together of our teams (TGACom, City-Insights and Hotrod Creations) at 77 East Road; a synergy has emerged that is enabling us to approach a navigate larger, more nuanced socio-cultural challenges and issues drawing on a constellation of skills and very broad experience.
This year we are going to be asking our medley of Masters Students some of the hard questions in areas such as knowledge sharing, access to information, social action\actors or technology's roles in society and different communities...
Through the interdisciplinary approach of the collaborative module we will be working with students to dig into some of the most important areas affecting us all today ranging from politics to literacy, health\social care to cultural protection...the list could go on!
Through the use of core principles (including Empathy, Identity, Knowledge and Sharing) and a thoroughly tried and tested methodology we will be working with these bright minds and future thinkers to develop projects with the potential to take them into the real world.
Check out the Loughborough site for more details.
N.B.
Now, we like to take a moment to say a big thank you to Ksenija Kuzmina who brought us in and made all this possible, to her and Alex Lyness for supervising the module so well and to Adam Adesina and Laura Santamaria who are also working on this this year. Finally a thank you to Loughborough University in London, a wonderful setting for a great project.