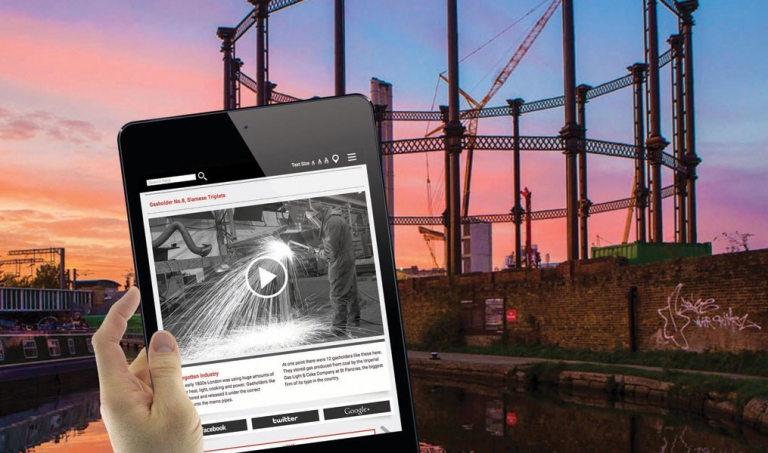 Museums & Heritage Advisor: City-Insights at King's Cross
01/03/16
"City-Insights' ground breaking digital heritage trail preserving the past and revealing the future at the King's Cross redevelopment"
What happens in urban environments undergoing large scale redevelopment? How can you preserve the heritage whilst promoting the changes? How can you help people feel invested in a project?
These were the kind of questions we were asking of ourselves and the development teams at King's Cross. The project (best viewed on your mobile or tablet at www.KXplore.com) went live in June/July 2015 and lays a trail throughout the King's Cross redevelopment site.
Working with developers, historians, the Canal Museum and many others to we have deployed a new voice for King's Cross which lets all the stories of a place's past present and future be delivered to anyone with a smart device - without having to download a thing!
MUSEUMS & HERTIAGE ADVISOR ARTICLE