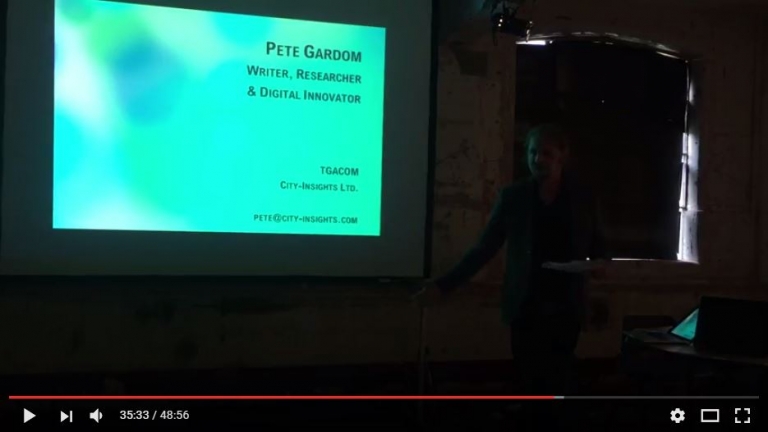 London Design Festival 2016: The Narrative of Design
13/10/16
Last month, one of our team, Pete, took to the stage at the London Design Festival to talk about how City-Insights is looking at the interfaces of design and technology.
Specifically, he was speaking about how the narrative of the design process has the power it has to transform peoples' experiences with an object, place or idea; to transport them to far flung times and places; to introduce them to new people, ideas and ways of seeing the world around them and the things in it.
A big thank you to Designers Block, Humbleworks, YouMakeIt, Make Us Proud and Professor aladin aladin for sharing the stage and their stories as well.